"Disruption" Art Exhibit Now On View in Lower Level Lobby
Now on view at the Patchogue-Medford Library is Disruption, a group exhibition featuring the artists of Family Residences and Essential Enterprises, Inc. (FREE). The exhibition, curated by FREE's Director of Art Therapy Ed Regensburg, LCAT, consists of eight abstract paintings. The artists included in this exhibition are Maria C., Diane E., Mary Claire J., Christine K., Daniel K., Cheryl L., Alicia M. and John M.
FREE exhibitions feature dynamic works of art created by individuals with autism and other developmental disabilities. The images in this exhibition are powerful and moving, both for the viewers and the artists. The works are testaments to the important role art has in self expression and empowerment. FREE believes that art is an expressive outlet that fortifies the artists successful, ongoing contributions to their communities. 2018 is the sixth year FREE has exhibited artwork at the Patchogue-Medford Library.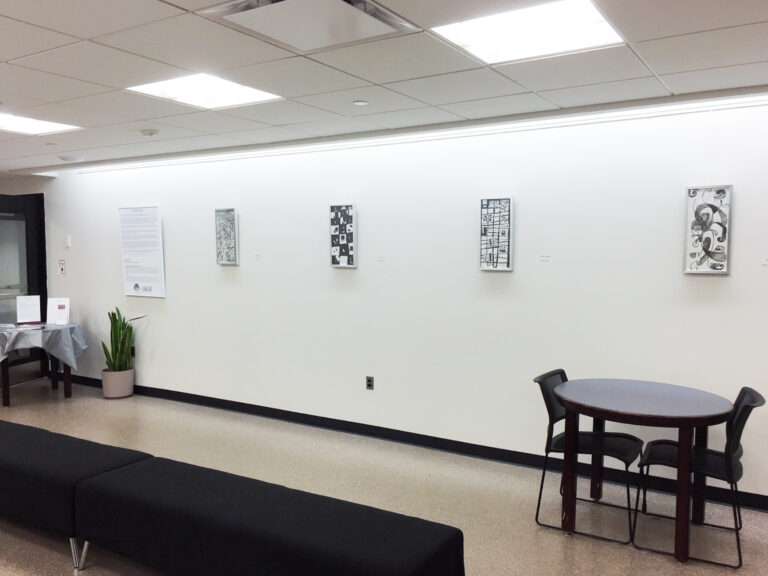 The Artwork
The artwork on display is inspired by Op Art, a style of typically black and white, abstract art that creates optical illusions. Generally, Op Art gives the impression of movement, hidden images and other surreal effects.
According to the accompanying exhibition essay written by Regensburg, the works on exhibit, evolved from drawing exercises that explored the idea of how to interrupt a pattern. The practice challenged the artists to create a pattern only to change the forms created into something new. Through this process, Regensburg writes that the artists underwent emotional and spiritual revelations, and were able to communicate these revelations through the symbolic images hidden within their work. The finished products are testaments to the creative process of art therapy, as a mode of self expression for individuals that perhaps find it difficult to express themselves through words.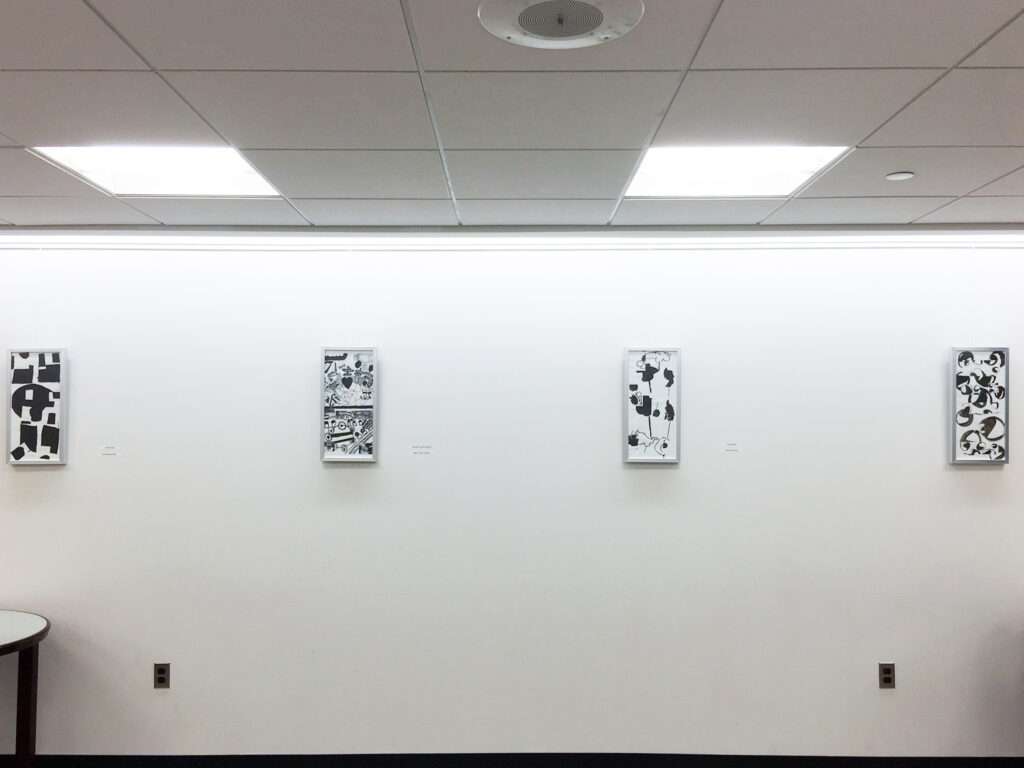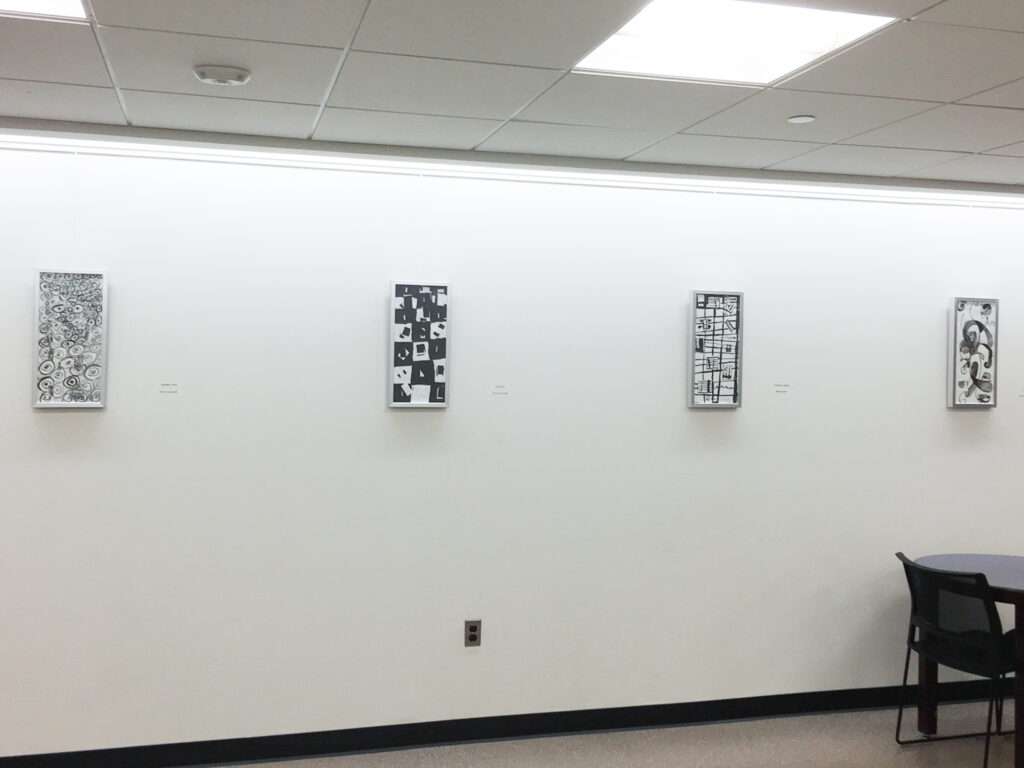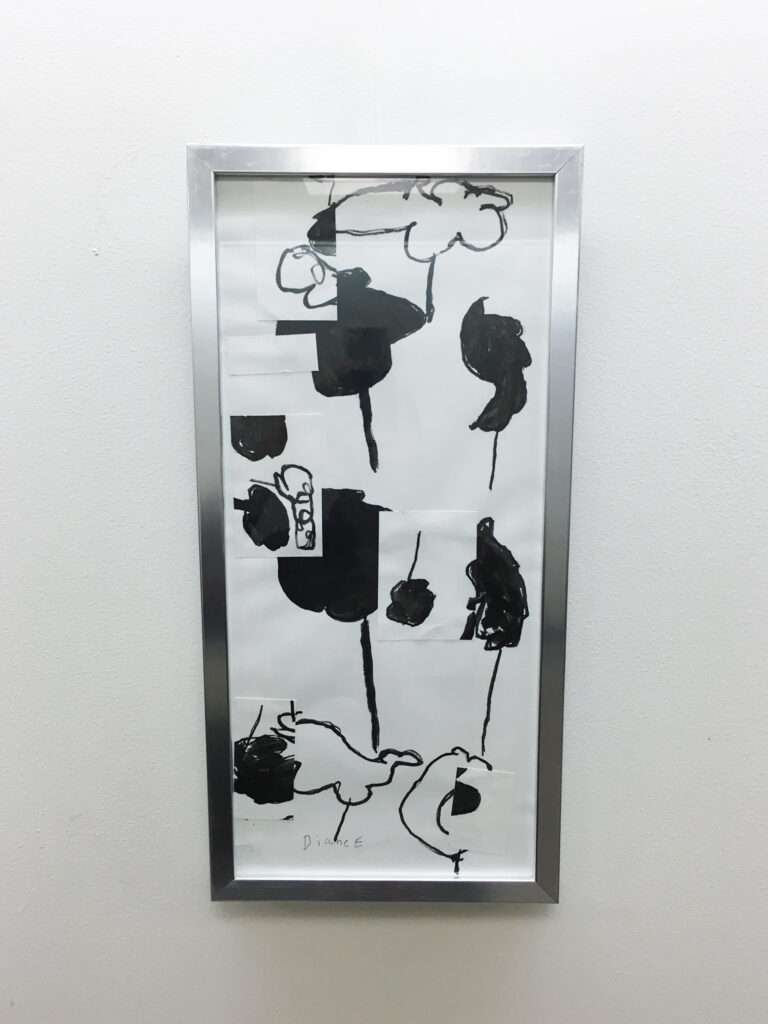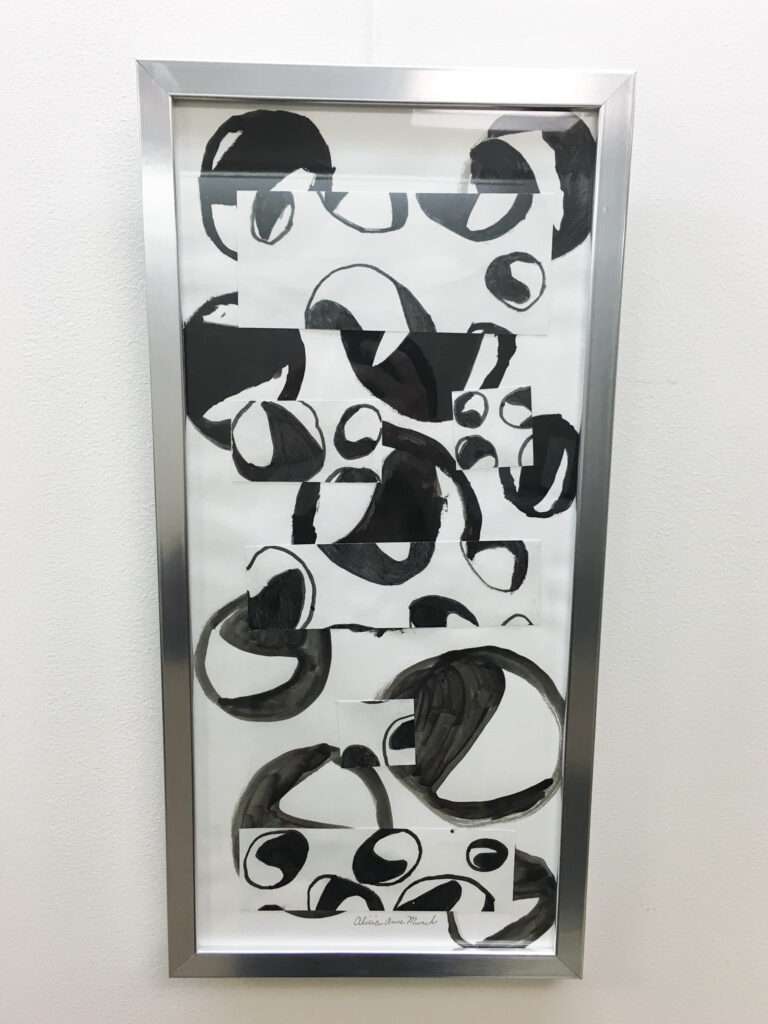 The Artists:
Cheryl L., Christine K., Daniel K., Maria C., John M., Mary Claire J., Diane E., Alicia M.
About FREE
Family Residences and Essential Enterprises, Inc. (FREE), founded in 1977, benefits and supports more than 4,000 individuals with intellectual/developmental disabilities, mental illness and traumatic brain injury. It is the mission of FREE to assist individuals, of all abilities, realize their full potential. FREE provides a diverse array of supports and services including housing; employment; crisis services; education and after school support and more. For more information on FREE, call 516-870-7000 or visit www.familyres.org.
Disruption is on display at the Patchogue-Medford Library from April 1 – 30. An Artists Reception will be held on April 11, from 10:30 AM to 12:00 PM. The reception is free and open to the public.