Dan Lachacz's Site-Specific Photography is on Display for the Month of March
Interested in seeing the library from a new, unique perspective? For the month of March, you can!
Now on view at the Patchogue-Medford Library is a series of black and white, site-specific photographs by Dan Lachacz. The exhibition, titled You Are Here, finds the artist using the library as his subject matter as he alters the space until it no longer appears familiar.
The exhibition is the fifth of its kind with the artist previously exhibiting his site-specific photography at the Patchogue Theatre for the Performing Arts, Islip Art Museum, Roast Coffee & Tea Trading Company, and the Second Avenue Firehouse Gallery.
The Artwork
In his artwork, Lachacz presents the exhibition space from unconventional angles, unique perspectives, and unusual points of view. Through this process, he challenges you to re-evaluate your surroundings, while making you consciously aware of the space you occupy.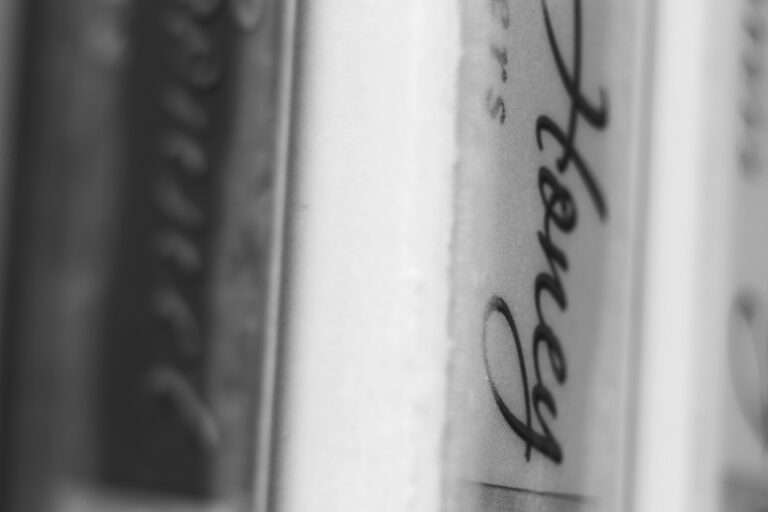 Dan Lachacz, Site-Specific Photograph #7, 2017, © Dan Lachacz 2017
Images like Site-Specific Photograph #7 depict close-ups in which it is difficult to figure out the artist's subject matter. In this work, strong vertical lines, paired with juxtaposing shades of gray, divide the work into four distinct sections. The left-hand side of the picture is darkened and blurred with a band of white dividing it down the middle. Because of this, your eyes are naturally drawn to the right-hand side of the image. Here, the artist focuses his attention on a single word that is cursively written. The word honey haunts you as you frantically search the library's collection for the books shown in the photo.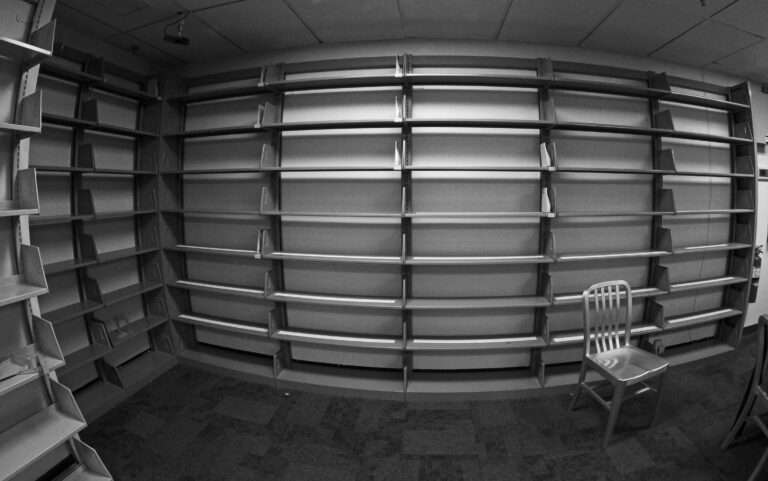 Dan Lachacz, Site-Specific Photograph #8, 2017, © Dan Lachacz 2017
Other works in the exhibition, however, are much easier to read. Site Specific-Photograph #8 depicts the former Young Adult section after its move to Carnegie Library. The empty shelves and chair represent the transient period before the space was reutilized. The image offers you a behind the scenes look into the planning and preparation of the space.
About The Artist
Dan Lachacz is a fine arts photographer from Patchogue, NY. He is an Assistant Director of the New York Contemporary Artists Symposium and Co-President of Criterion Contemporary. He is also a 2010 alumnus of the New York Foundation for the Arts' MARK program. Lachacz has previously exhibited his artwork at the East End Arts Council, Patchogue Arts Gallery and Islip Art Museum.
You Are Here, featuring the site-specific photography of Dan Lachacz, is on display at the Patchogue-Medford Library for the month of March 2017.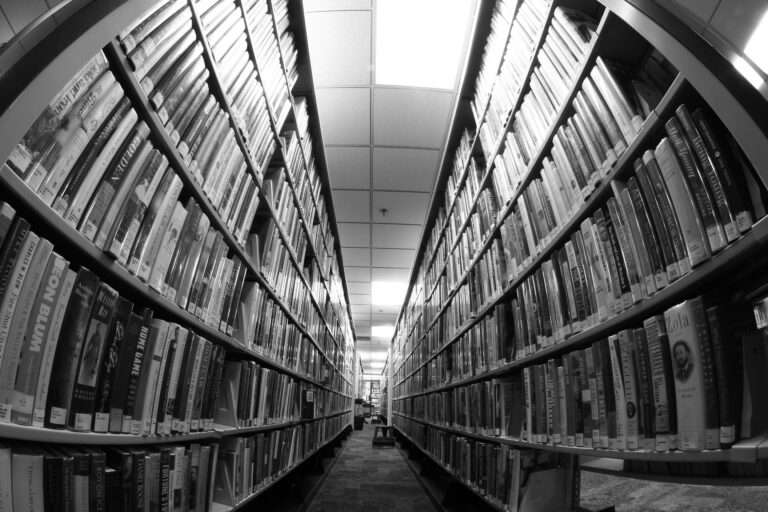 Dan Lachacz, Site-Specific Photograph #6, 2017, © Dan Lachacz 2017