Libraries play an important role in community conversations about resiliency and sustainable futures.
 The Patchogue-Medford Library is committed to reducing our environmental footprint and promoting environmental stewardship at all levels of our organization. Our goal is to minimize our organizations impact and maximize future generations ability to live, work, and play in our shared natural environment.
We strive towards the triple bottom line definition of sustainability: using practices that are environmentally sound, economically feasible, and socially equitable.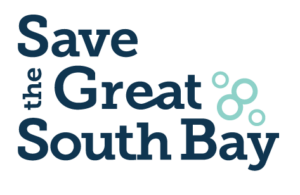 In 2021, the Carnegie Library Teen Center received a certification from the Save the Great South Bay Foundation for having a Bay Friendly Yard that does not use any harmful products that will harshly affect our waterways.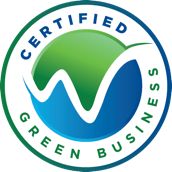 In October of 2020, we were certified by the Green Business Partnership. The Green Business Partnership recognizes organizations that have gone above and beyond in their commitment to environmental sustainability and corporate citizenship.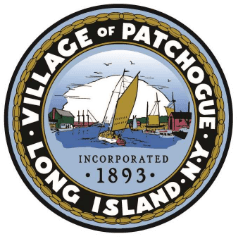 In February of 2020, the Patchogue-Medford Library became a certified Green Business in the Village of Patchogue. We were honored for our dedication to sustainable practices and being a leader in the community.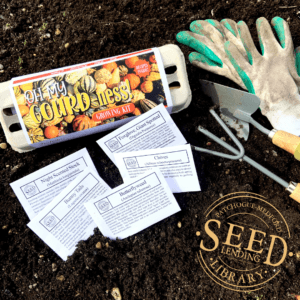 Our Seed Lending Library started in 2015 with just a few seeds and has since grown into one of our patrons favorite Library offerings! Our community sustained seed collection educates our community on growing, harvesting, and saving seeds. Stop by the Library in the spring and pick up seeds for your garden, or one of our different themed yearly seed growing kits to get started!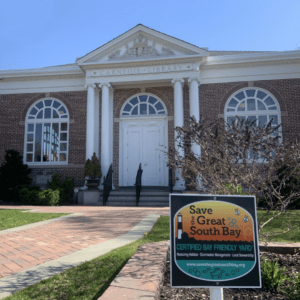 The lawn at the Carnegie Teen Center was certified in 2021 for being a Bay Friendly Yard by the Save the Great South Bay Foundation. We are committed to protecting our local ecosystem with what we plant and how we care for our lawn.
Our garden behind the Main Building was planted by staff in the spring of 2022 with a focus on perennial and pollinator plants, two sustainable choices when deciding to create a green space!
Our raised beds at Carnegie were donated by HomeGrown Change, a local non-profit organization. This learning garden has been used in the past to teach teens how to grow and harvest veggies, to attract pollinators, and to grow our annual seed kit available from our Seed Lending Library.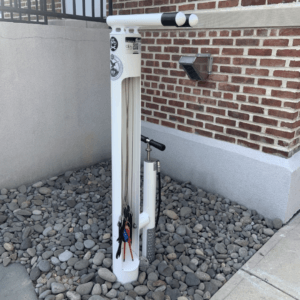 Our Bike Fixit Station was installed in May of 2022 at the Carnegie Teen Center thanks to the Protecting the Environment in Patchogue Committee. The Bike Fixit Station is utilized by teen patrons and commuters on their way to local transportation hubs when they need to do a quick tune up, or fill their tires with air!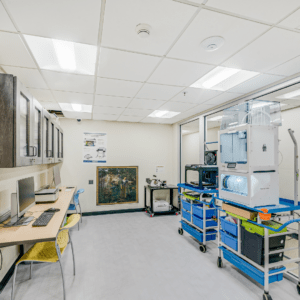 In 2021 all lighting fixtures in the Main Building were converted to LED to help lower our overall energy usage. When the Carnegie Teen Center was renovated in 2016 all newly installed lighting was LED. The soon to open Medford Branch has also been fitted with LED fixtures.
When purchasing for programs or just everyday supplies, the Library tries to make the most sustainable purchasing decisions that work for us both environmentally and financially. 
Before purchasing items for programs, librarians are encouraged to check out our "Creative Commons" area first to see if we already have those items in stock at the Library. Copy paper and receipt paper, are our top used paper items in the Library. We purchase recycled copy paper that can then be recycled again, and our receipt paper is not plastic coated so it can also be recycled. 
Battery and Pen Recycling
The Library recycles it's batteries using Call2Recycle's recycling service. We also recycle office supplies through TerraCycle's Stationary Recycling Program. 
If you have any batteries, cell phones, pens, empty glue sticks, or mechanical pencils that no longer work, you can drop them off at the Library! Recycling boxes can be found in the Main Building's side entranceway.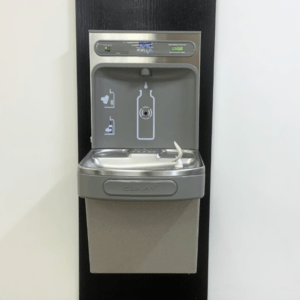 All Library buildings have bottle refill stations. Staff and patrons alike can use these stations to fill up their reusable bottles as an alternative to single use plastic water bottles.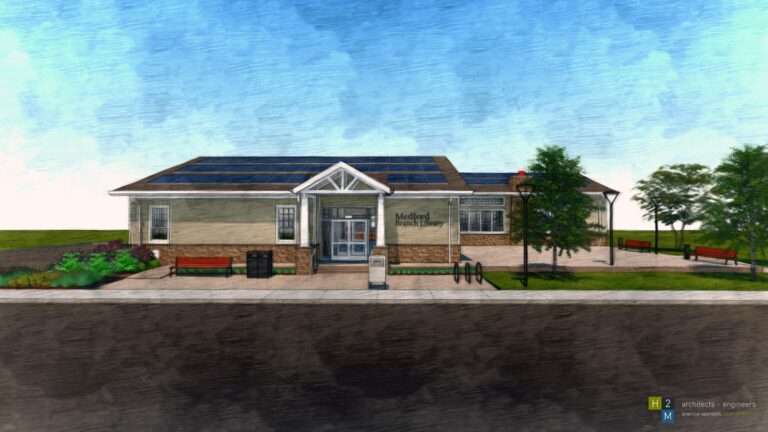 The Medford Branch Library was designed by a LEED certified architect. The new branch is in line with the Library's current sustainability efforts and includes LED lighting, solar on the roof, bottle refill stations, high-efficiency heating and cooling systems, use of natural light and focuses on immersing our building into the park setting that it sits in. 
The Medford Branch will be opening in Summer of 2023, for more information about it and it's construction progress, look here!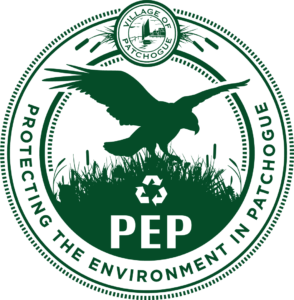 The Protecting the Environment in Patchogue (PEP) Committee has spearheaded the sustainability movement in the Village of Patchogue. PEP has kept the Village on the forefront of everything green including running a Green Business Certification program for local businesses, add recycling cans to Village parks, initiate the installation of solar panels in Village Parking lots, and various other sustainability initiatives. 
The Library has partnered with PEP in the past with their yearly Patchogue River and Main Street Clean Ups, and also their first ever Eco Fair held in April of 2023!
Looking for info on how to make your life more sustainable?
Check out what items the
Library has to help you grow!
Have a question, idea, suggestion
or program idea to share with our Green Team?
A group of Library staff members who care about the environment and are dedicated to leading the Patchogue-Medford Library in the most environmentally friendly directions.