Qualified teachers are available online from 10:00 AM – 11:00 PM, seven days a week.
All you need to get started is your library card!
One-to-one help is available in Math, Science, Social Studies and English. Click here for an FAQ including a list of subjects offered.
Virtual Math Homework Help
For Grades 6-12
Wednesdays from 3:30 – 5:30 PM
(excludes school holidays)
Get help from a tutor on a first-come, first-served basis.  Bring your homework or exam questions to our tutor and learn the mysteries of mathematics and the secrets of test-taking.
No registration is required. View the teen events calendar to check dates and times, and for the link to the homework help sessions. Call the Carnegie Library at 631-654-4700 x500 for more information.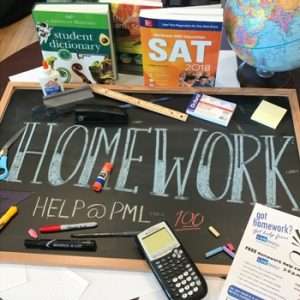 Upcoming Homework Help and Test Prep Sessions