NASA@ Patchogue-Medford Library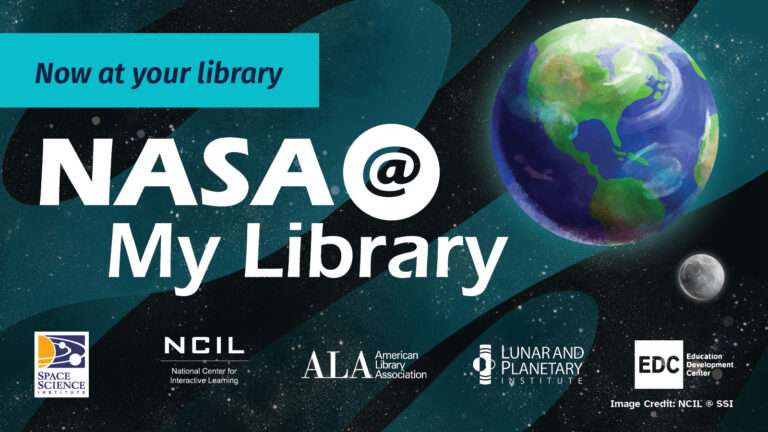 We are proud to be one of just 60 libraries nationwide selected to be a NASA@ My Library partner. Our Library will be offering STEAM and NASA programs for people of all ages featuring resources made available through this partnership through Summer 2022.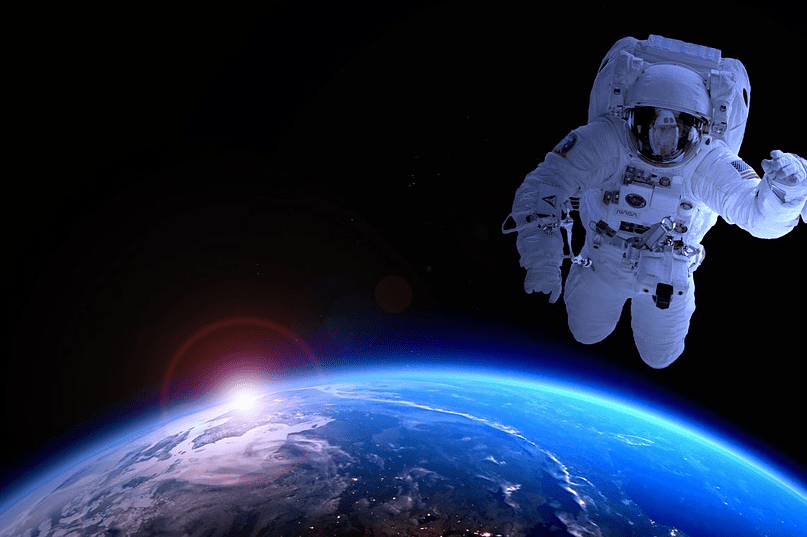 NASA @ My Library: Space Day!
Saturday, April 23
1:30pm - 4:30pm

Come celebrate space and STEM all afternoon! We'll have crafts, a robot demonstration, and green screen photos from 1:30-4:30 PM.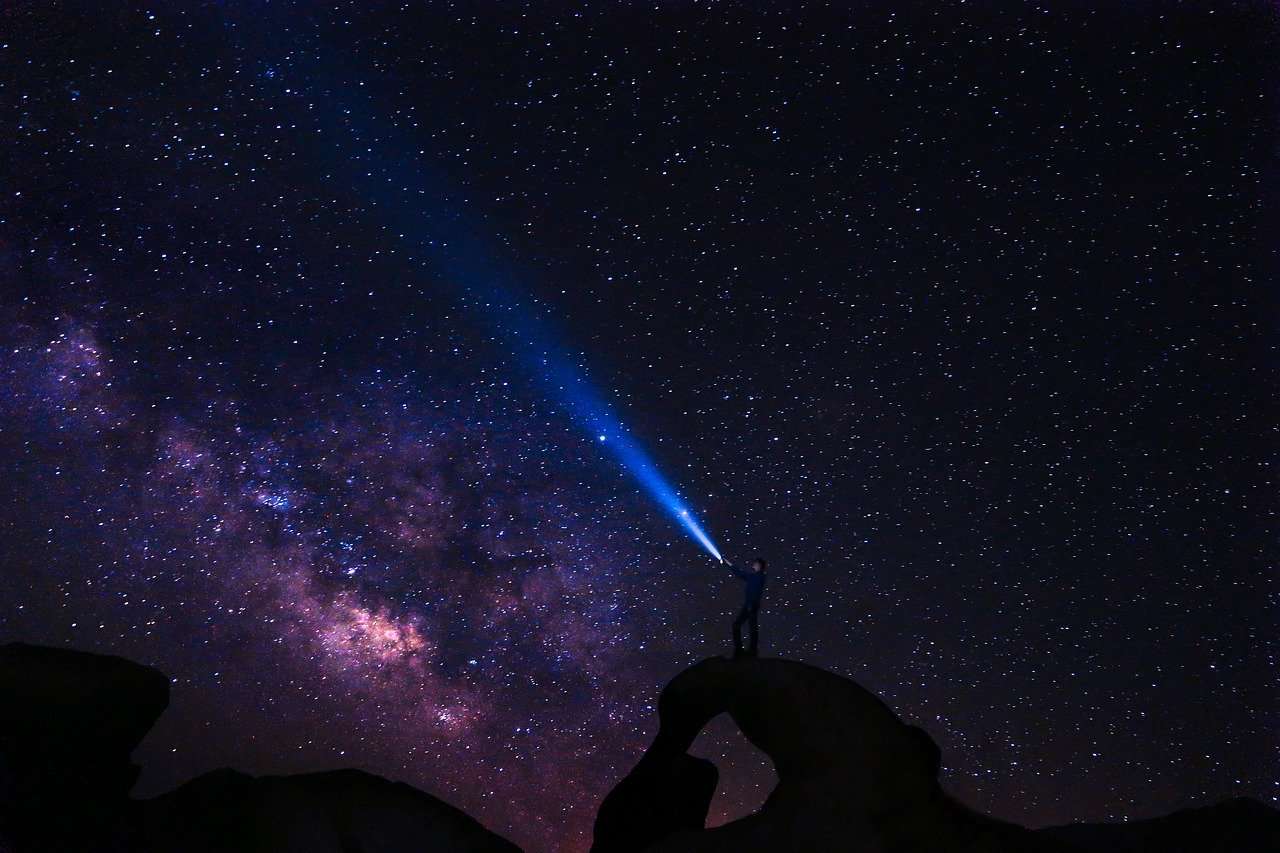 Saturday, April 23
2:30pm - 3:15pm

Be guided through the night sky during this interactive galactic tour! Attend in person or online.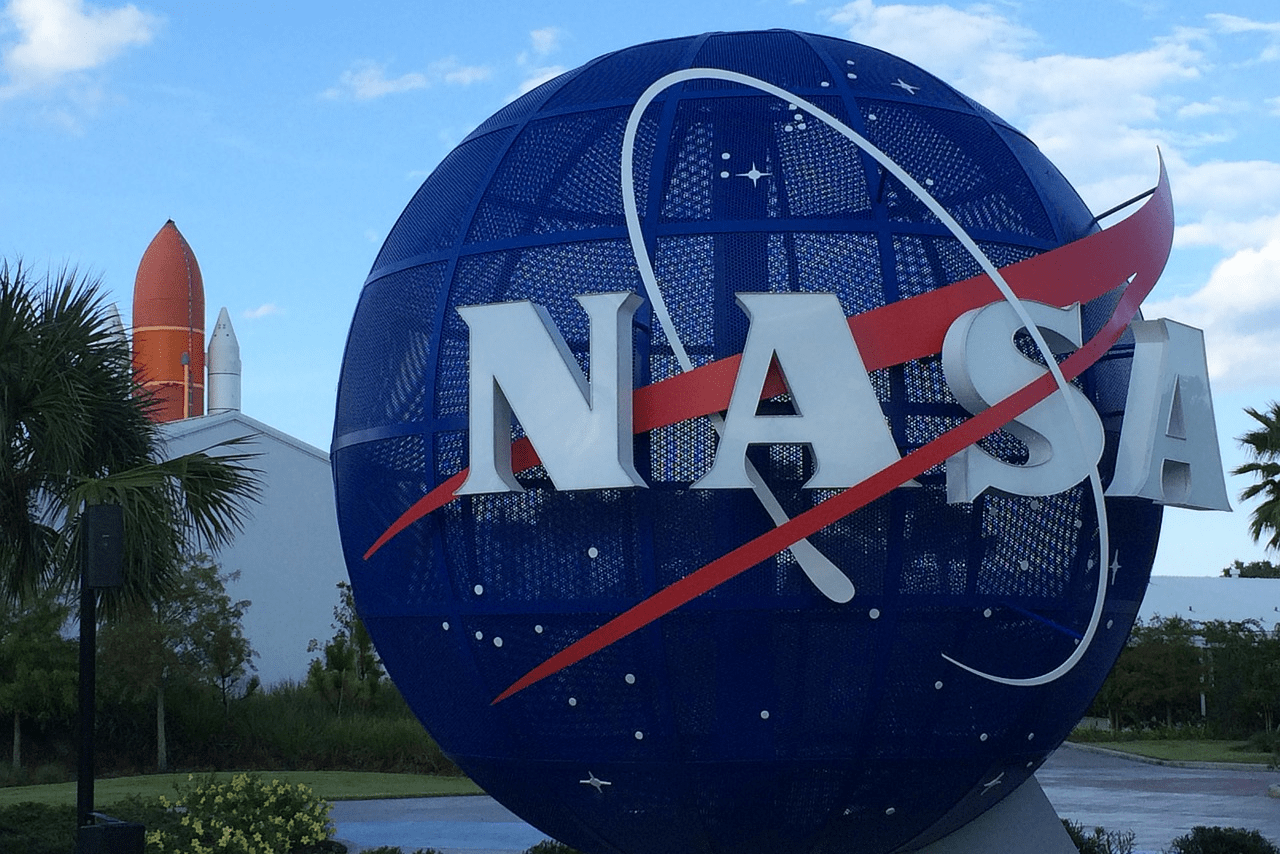 Thursday, April 14
6:30pm - 7:30pm

Experience one of the greatest space adventures on Earth as we tour the exhibits and attractions of the Kennedy Space Center.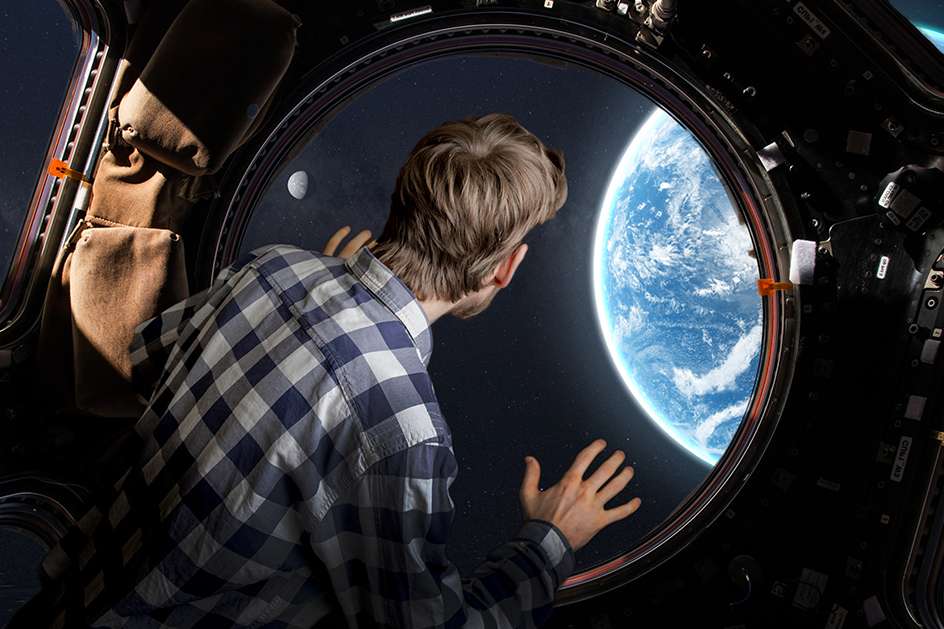 Space Tourism
Wednesday, February 02
6:30pm - 7:30pm

Learn about the growing space enterprise and space tourism industry. View this virtual presentation in person, or via Zoom.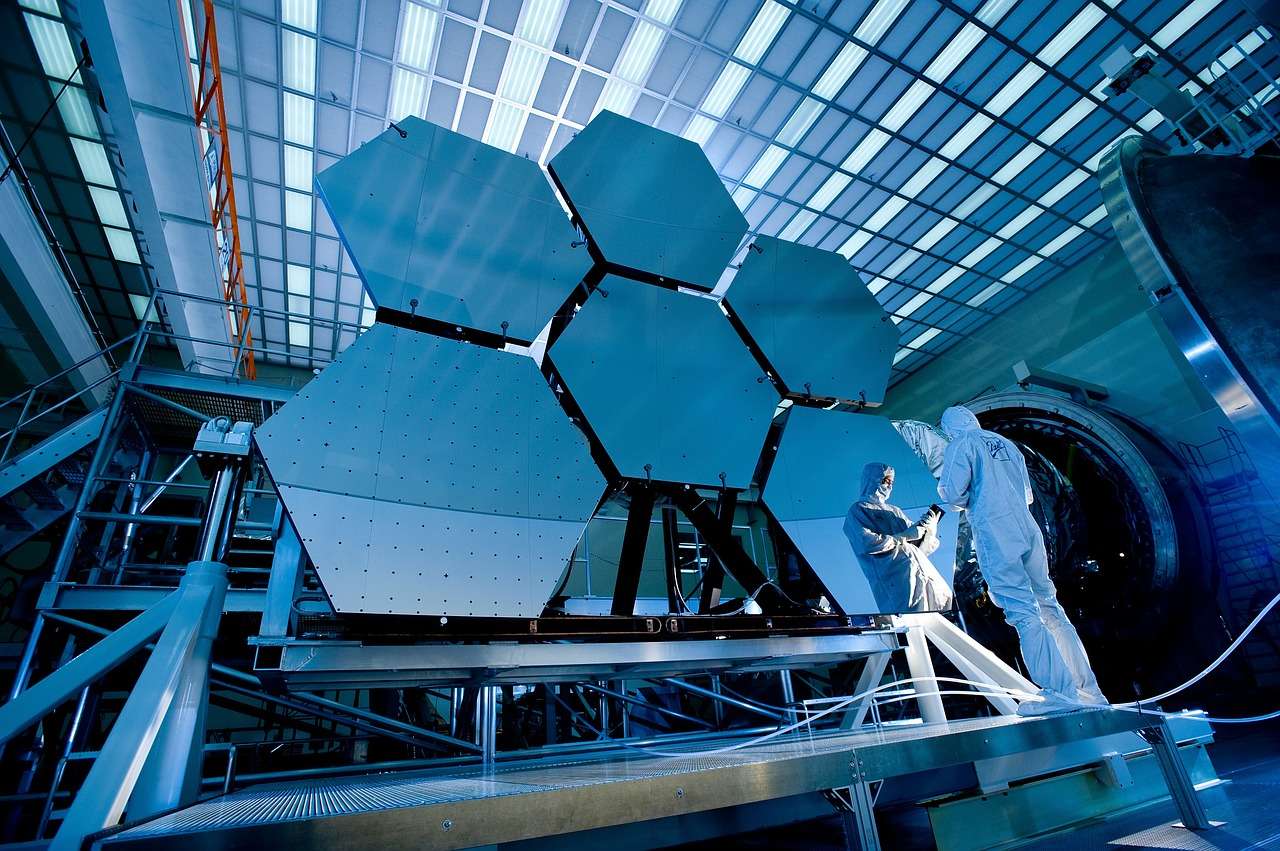 Monday, November 08
6:30pm - 7:30pm

Our local NASA Solar System ambassador Tim will discuss the importance of the new James Webb Space Telescope, infrared astronomy, and how we're able to retrieve images from deep space.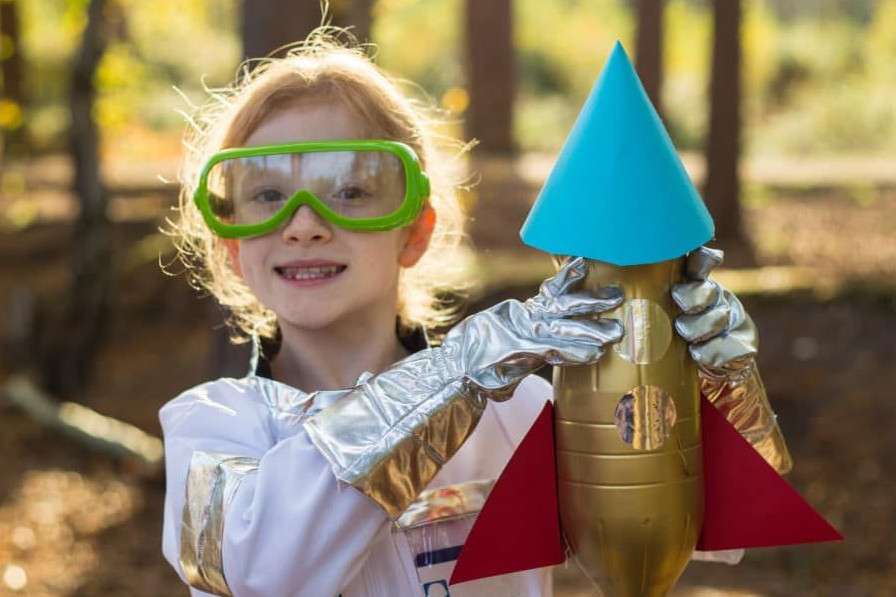 Saturday, November 6
12:30pm - 3:30pm

Did you pick up an October Rockin' Rockets kit? Then come and blast off your homemade rocket with us at the Medford Athletic Complex!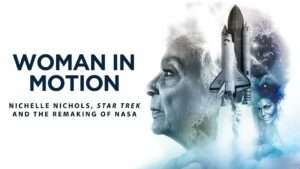 Woman in Motion: Nichelle Nichols, Star Trek, and the Remaking of NASA (2019) 
Nichelle Nichols' daunting task to launch a national blitz for NASA, recruiting 8,000 of the nation's best and brightest, including the trailblazing astronauts who became the first African American, Asian and Latino men and women to fly in space. https://pmlib.kanopy.com/video/woman-motion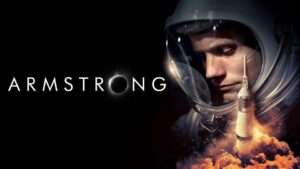 Armstrong: The Life of Astronaut Neil Armstrong (2019) 
Dramatic, moving and insightful, ARMSTRONG tells the definitive life story of Neil Armstrong: from his childhood in rural Ohio, through aerial combat in Korea, to his first steps on the Moon, and unwanted celebrity status that ensued. Narrated by Oscar-nominated actor, Harrison Ford. https://pmlib.kanopy.com/video/armstrong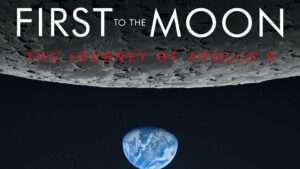 First to the Moon: The Journey of Apollo 8 (2019) 
In 1968, NASA sent three men farther and faster than anyone had gone before. This is the story of how Astronauts Frank Borman, Jim Lovell, and Bill Anders changed history on the flight of Apollo 8. https://pmlib.kanopy.com/video/first-moon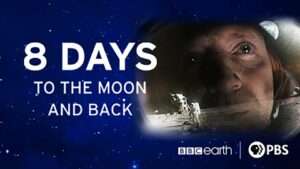 8 Days: To the Moon and Back (2019) 
Seamlessly blending Apollo 11 mission audio featuring conversations between Neil Armstrong, Buzz Aldrin, and Michael Collins with news footage, NASA archive, and stunning CGI, this film is a stunning recreation of the first moon landing. https://pmlib.kanopy.com/video/8-days-moon-and-back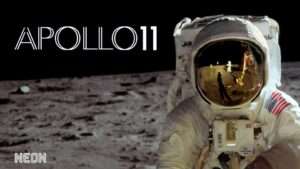 Apollo 11 (2019) 
Featuring never-before-seen footage in its highest resolution, APOLLO 11 takes us straight to the heart of NASA's most celebrated mission that first put men on the moon. https://pmlib.kanopy.com/video/apollo-11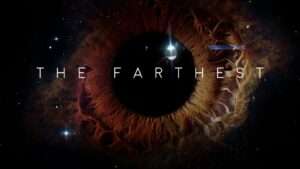 The Farthest: The Voyager Spacecraft (2016)  
It is one of humankind's greatest achievements. More than twelve billion miles away a tiny spaceship is leaving our Solar System and entering the void of deep space – the first human-made object ever to do so. https://pmlib.kanopy.com/video/farthest-0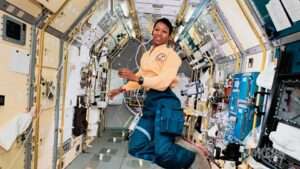 Women in Space (2014)
In 1995 Eileen Collins became the first woman to pilot a spacecraft. This program includes interviews with Collins, as well as Sally Ride's classmates Shannon Lucid, Rhea Seddon and Kathryn Sullivan, and features Mae Jemison, the first woman of color astronaut, and Peggy Whitson, the first female commander of the International Space Station. https://pmlib.kanopy.com/video/episode-3-women-space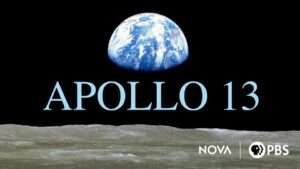 Apollo 13: To the Edge and Back (2004)  
They were 200,000 miles from Earth when an explosion crippled their spacecraft, stranding them, perhaps forever. Relive the thrilling true story of the catastrophic flight of Apollo 13 and the crew's heroic battle against the odds in this NOVA documentary, through first-hand accounts from the pilots, their families, and Mission Control. https://pmlib.kanopy.com/video/nova-apollo-13-edge-and-back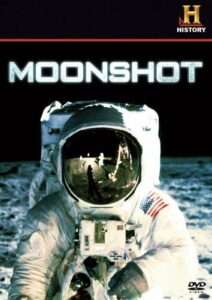 Moonshot (2000) DVD 629.454 MOO 
Relive the breathtaking story of Apollo 11 and the first manned landing on the moon. Go aboard the rocket and on its eight-day round trip to outer space for a close-up look at one of the most stunning and courageous personal and technological achievements of man. Interlaced with original NASA footage. Covers the crew's earliest days at NASA to the moment when Neil Armstrong and Buzz Aldrin step on the moon. From home life and families, to the argument over who would be the first to walk on the lunar surface. https://search.livebrary.com/record=b4213112~S46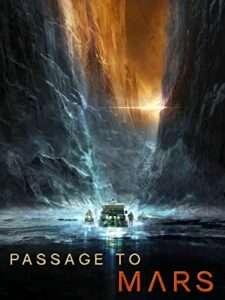 Passage to Mars (2017) DVD 629.45 PAS 
The incredible true story of six men who embark on a treacherous, 2,000-mile journey across the forbidding sea-ice of the Northwest Passage, an alien voyage on planet Earth designed to prepare NASA astronauts for an eventual mission to Mars. As an expedition that was supposed to take weeks stretches into a two-year odyssey, the crew must overcome seemingly insurmountable challenges and life-threatening conditions if they hope to realize their dream of someday reaching the Red Planet. https://search.livebrary.com/record=b5113468~S46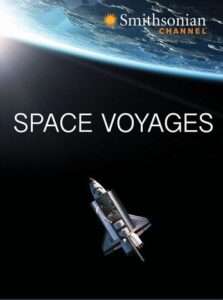 Space voyages (2013)  
 A series that explores the challenges and opportunities of modern space exploration. NASA is sizing up a new but familiar challenge: how to transport humans into deep space. After 30 years spent circling the Earth, NASA is building spacecraft to take astronauts beyond the moon to an asteroid and eventually Mars. From rocket testers in Mississippi, to capsule builders in Florida, it's the story of the spacecraft and the technicians aiming to follow in the footsteps of their Apollo ancestors. https://search.livebrary.com/record=b4707830~S46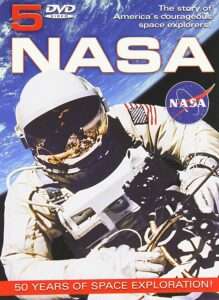 NASA: 50 years of space exploration (2005) DVD 629. 41 NAS