Medford's Oceans of Possibilities Talent Show
Medford's Oceans of Possibilities Talent Show
Talent Show
The Talent Show will be held on Friday, August 5, at 6:00 PM, in Medford Veteran Memorial Park.
All are welcome to attend as audience members — no registration required!
Acts
The talent show is open to students in Grades K-12. Acts can be singers, dancers, or comedians.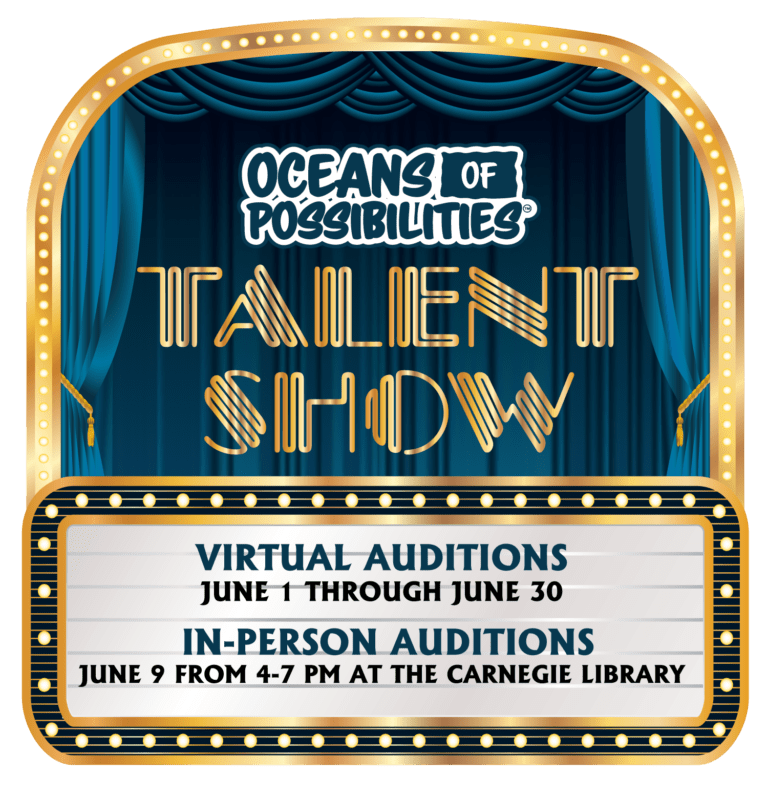 In-Person Auditions
In-person auditions will be held Thursday, June 9, from 4:00 – 7:00 PM, at the Carnegie Library.
Auditions are first-come, first-served. No pre-registration required.
Please be prepared with your music choice (karaoke version for singers).
Virtual Auditions
Virtual auditions will be accepted from June 1 – June 30.
You will need to submit a recording of yourself performing your act. 
Complete the virtual audition application below.
Virtual Audition Application