Surrealist Paintings by Rasa Valiene Now on View in Claire Davidson Siegel Gallery
Now on view at the Patchogue-Medford Library is the solo exhibits Paintings by Rasa Valiene. Here, Rasa displays a series of large-scale, oil on canvas, abstract and surrealist paintings that invoke an ethereal occurrence. She is fascinated by the infinite intricacy and complexity of the universe as well as nature and human consciousness.
About the Artwork
Rasa's artwork transforms the exhibition space to an otherworldly experience in which the viewer can negotiate the relationships between line, form, shape, and color. One work on display, Birth of Amber, invokes feelings of either observing the cosmos or a single-celled organism under a microscope. Rich blues fill the composition, which allows the foreground imagery to pop off the canvas. The yellow-orange circles appear to be peacefully floating in the abyss. The viewer loses his or herself in the expansive scene that warrants quiet contemplation.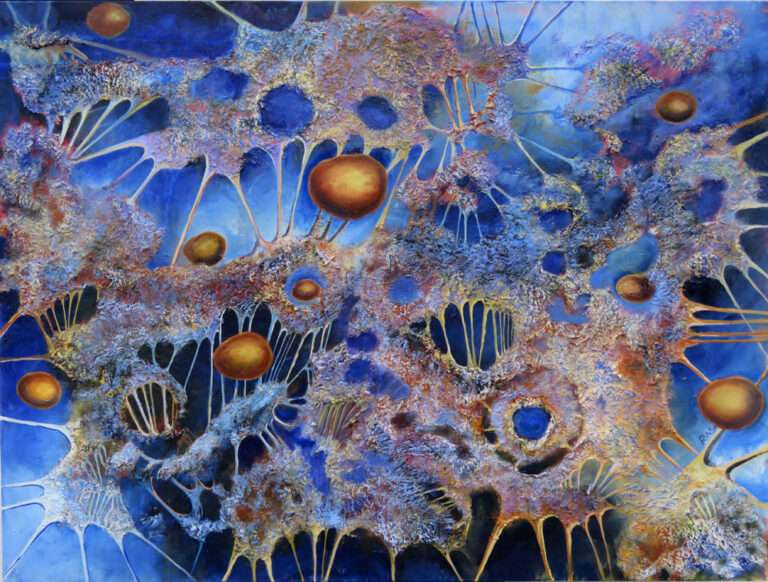 Rasa Valiene, Birth of Amber, 2017
About Rasa Valiene
Rasa is a fine artist from Lithuania and currently resides in Riverhead, NY. From 1988 to 1992, she studied Fine Art at Kaunas School of Art in Kaunas, Lithuania. She moved to New York in 2001 and is currently a Freelance Artist and Decorative Painter. Her artwork has been exhibited nationally and internationally with select exhibitions at the National Art League (Douglaston, NY); Cultural Arts Center (Herbertsville, NJ); and Alfred Van Loen Gallery (Huntington, NY). For more information on the artist, visit her website www.rasavaliene.com.
Paintings by Rasa Valiene is now on view in the Claire Davidson Siegel Gallery in the lower level of the Patchogue-Medford Library through February 25.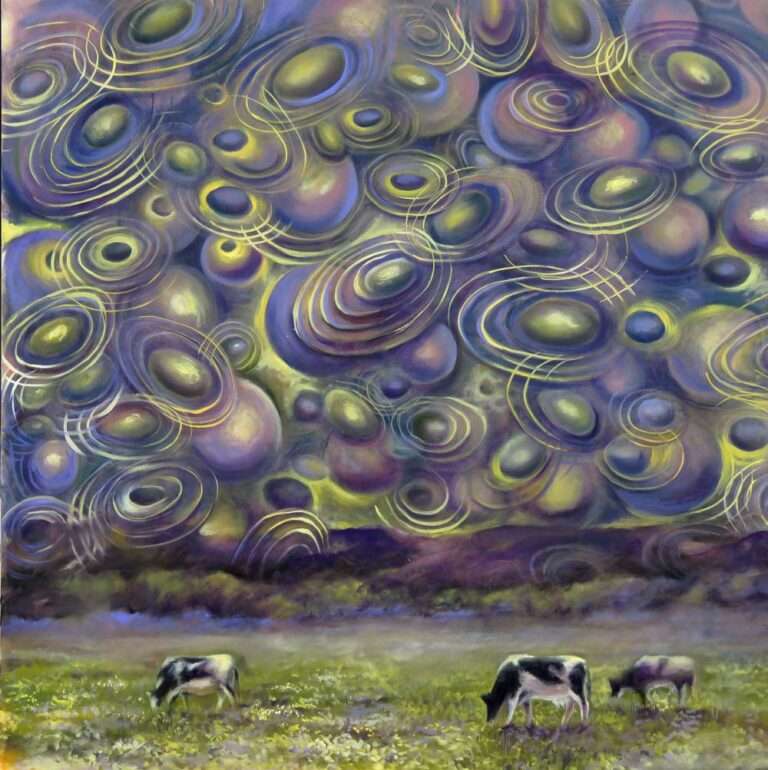 Rasa Valiene, Moonshadow, 2018