Seascapes | Courtney Young
The Patchogue-Medford Library is pleased to host the solo exhibition, Seascapes, featuring the artwork of Courtney Young. The seascapes on display were produced by the artist using oils and pastels, and were painted en plein air. Each piece reflects the artist's interest in the effects of light and movement in seascape painting while also exploring the detrimental effects of pollution on our natural, maritime environment.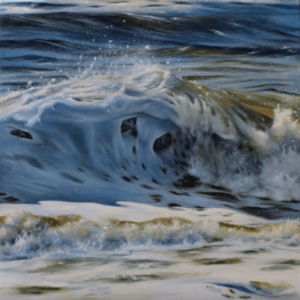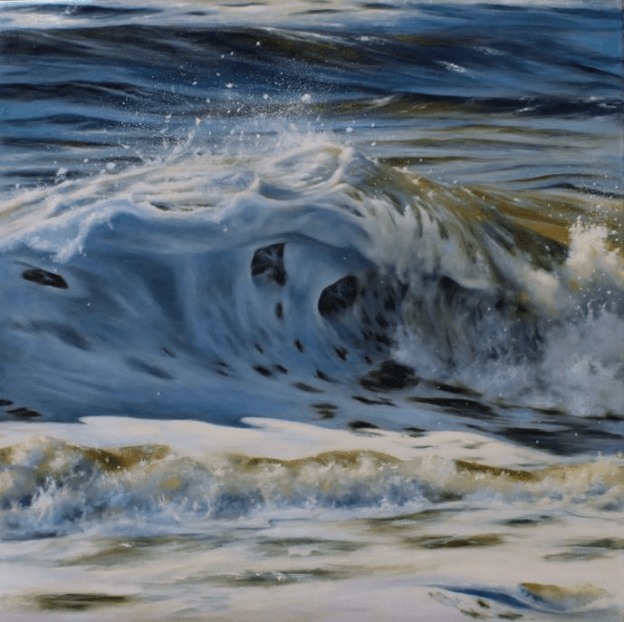 The artist immerses herself in her oceanic environment in order to capture the natural beauty and energy of these impressive seascapes. Young's paintings emphasize the rhythmic ebbs and flows of the ocean's curling waves as they reflect and refract light off their transient surfaces. Each piece is temporal, capturing a momentary glimpse of the foamy waves as they crash onto shore. Natural light and color are on full display as the artist masterfully renders and explores the nuances of moving water. Powerful, yet calmly tranquil, Young's translucent waves respond to the intense sunlight that blends into its surface, creating sea-green passages throughout the compositions. Each image captures a fleeting moment frozen in time that reminds the viewer to be mindful and present.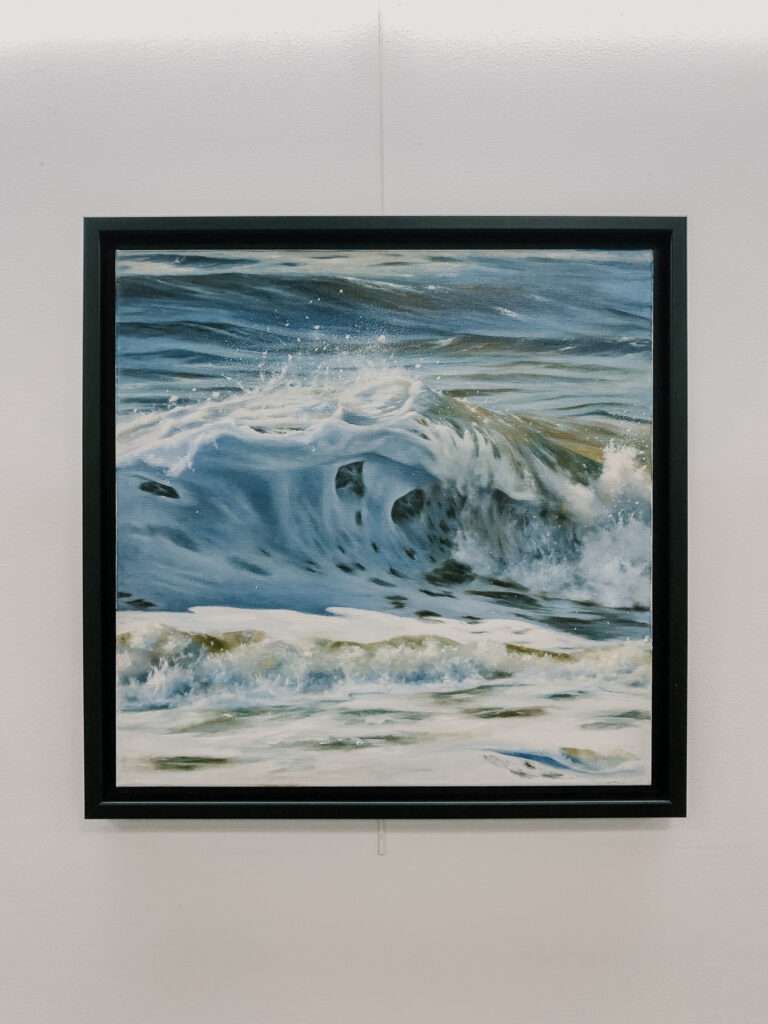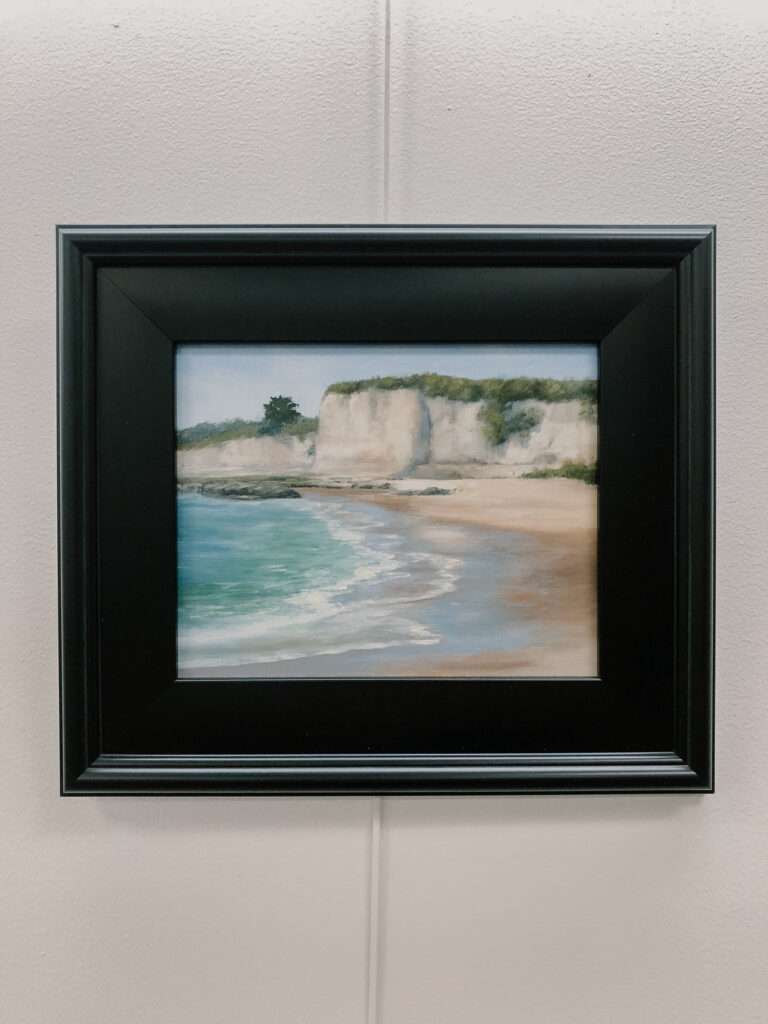 Courtney Young is a fine artist based on Long Island, NY. She holds a Master's Degree in Art Education from Adelphi University, and an MFA in Visual Arts from New Hampshire Institute of Art. Young has worked as a teaching artist for the past 15 years and has held positions in the Bethpage School District, Long Island University, and Dowling College. Her artwork has been exhibited nationally with select exhibitions at the Sharon Arts Center (Peterborough, NH), Heckscher Museum (Huntington, NY), and the Community Arts Center (Ft. Worth, TX). To learn more about the artist, visit courtneyyoungart.com.
The Claire Davidson Siegel Gallery is an exhibition space in the Patchogue-Medford Library dedicated to exhibiting the artwork of Long Island-based artists and arts organizations. Exhibitions are coordinated by independent curator and art historian, Jay Schuck. If you are interested in exhibiting your artwork in the gallery, we invite you to submit an exhibition proposal. To learn more, visit pmlib.org/display-art.
Seascapes, featuring the artwork of Courtney Young, was curated by independent curator and art historian, Jay Schuck, and is on display in the Patchogue-Medford Library's Claire Davidson Siegel Gallery through August 31, 2022. A live paint demonstration and discussion led by the artist will be held on Thursday, July 21, from 6:30 – 7:30 PM. All are invited to attend. For more information on the exhibit, visit pmlib.org/display-art/claire-davidson-siegel-gallery.