"THIS IS US!" Children's Art Exihibit Now on Display
Now on view on the main floor of the Patchogue-Medford Library is a children's art exhibit titled This Is Us! The inaugural exhibition, made possible with the support of the Patchogue-Medford Friends of the Library, features drawings from children aged 5 – 10. All of the drawings were created during a library program last March. The children were given white stock paper, pencils, colored pencils, crayons and markers, and instructed to draw pictures of themselves as well as their family members. The project's goal was to teach the children multiculturalism and diversity through art. In total, 15 children participated in the program and have their artwork on display.
About the Artwork
The exhibition celebrates multiculturalism within the Patchogue-Medford community while encouraging the children to think about their own identity. As we become a more global community it is important for children to not only be aware of different cultures and customs, but to celebrate and respect them. This artistic exercise not only celebrates the diversity of the community but encourages the children to celebrate their own individuality through self expression. For many, creating art is a mode of personal expression that communicates one's innermost thoughts and feelings.
In her self portrait, Kate, 10, projects a friendly personality and love for animals. Depicted in a field on a sunny day, Kate engages directly with the viewer with a friendly wave and phrase that captures her amicable demeanor. Her love for animals is expressed, not only by her shirt which contains the phrase "Animal Lover" along with a paw print and heart, but also with the rabbit she includes in her portrait.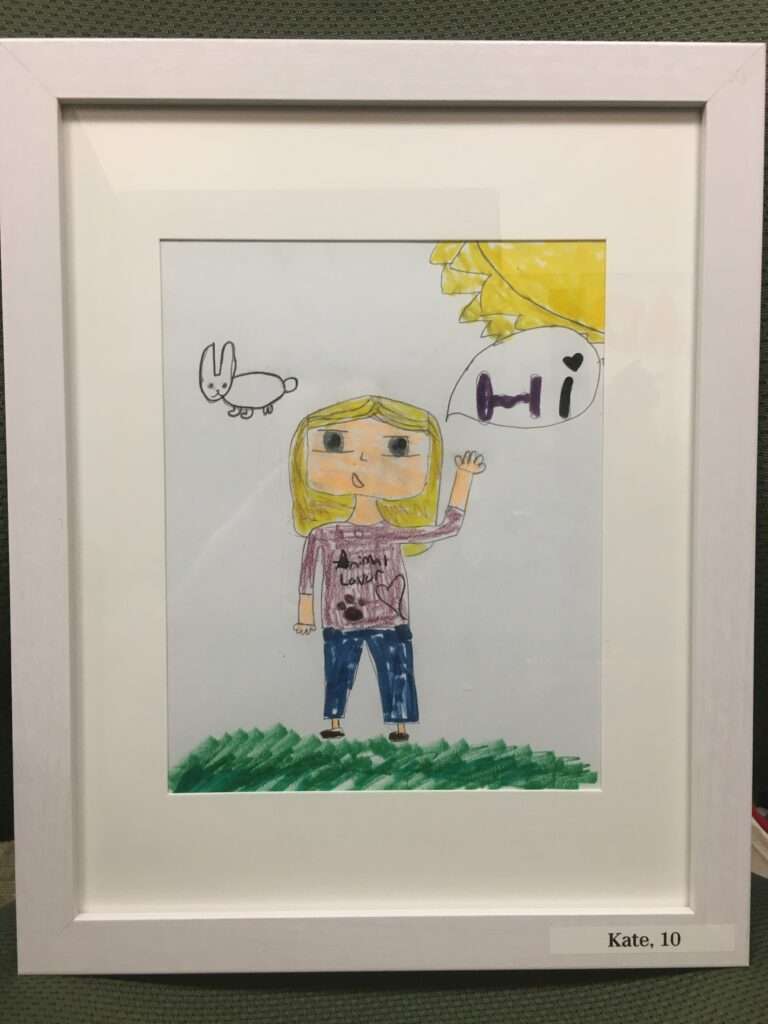 Another young artist on display in the exhibit is 5-year old Matilda. Like Kate, she too depicts herself in a field on a bright and sunny day. In addition to the sun, Matilda's bright smile and the rainbow arrangement of flowers illuminates the drawing. Standing in a field of flowers in her polka dotted dress; Matilda expresses her love for nature and the joys of being outdoors.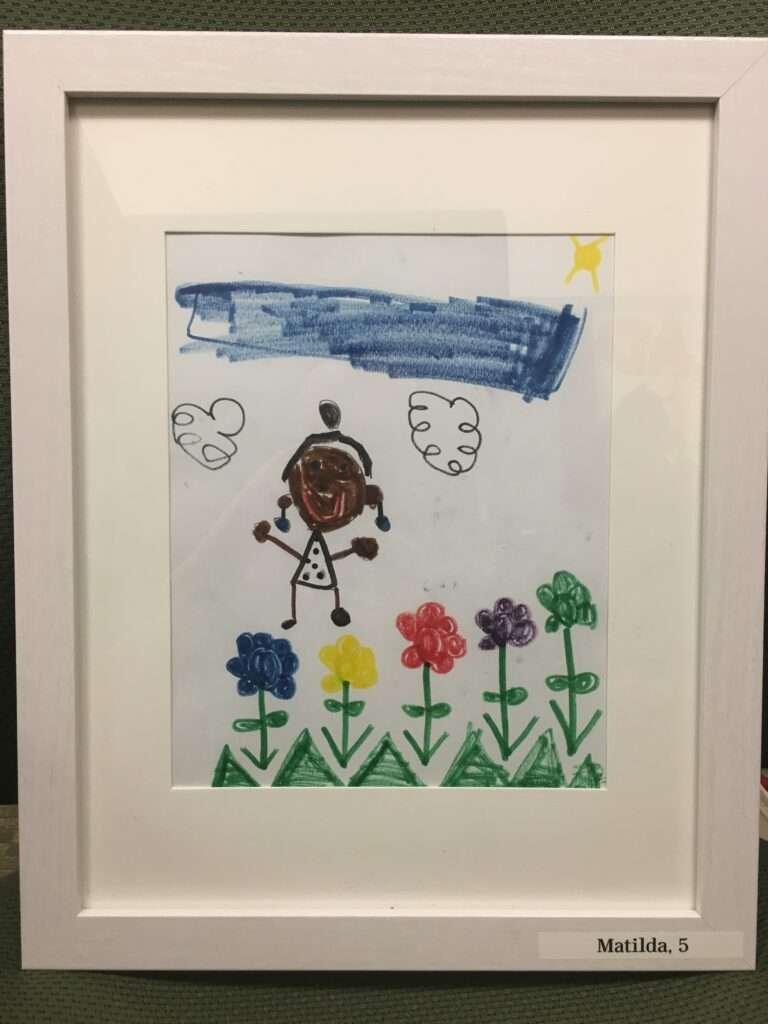 This Is Us! is on display on the main floor of the Patchogue-Medford Library from April 1 to 30. A special artist reception will be held on Saturday, April 21, from 1:00 to 2:30 PM. We would like to thank the Patchogue-Medford Friends of the Library for supporting this exhibition.