Patchogue-Medford Library is pleased to host the solo exhibition, Watercolors, featuring a series of floral paintings by Lorraine Rimmelin. In her artwork, Rimmelin strives to bring a sense of liveliness and motion to the many aspects of everyday life. Her contrast of shapes and color create energized depictions of nature that evokes the feeling of spring and renewal.
Virtual Gallery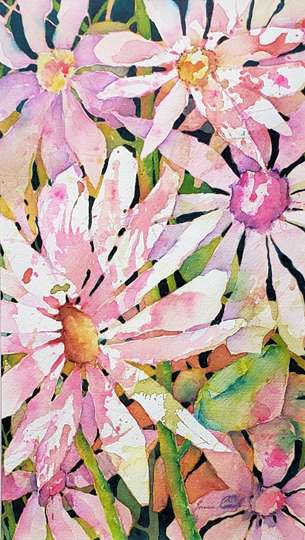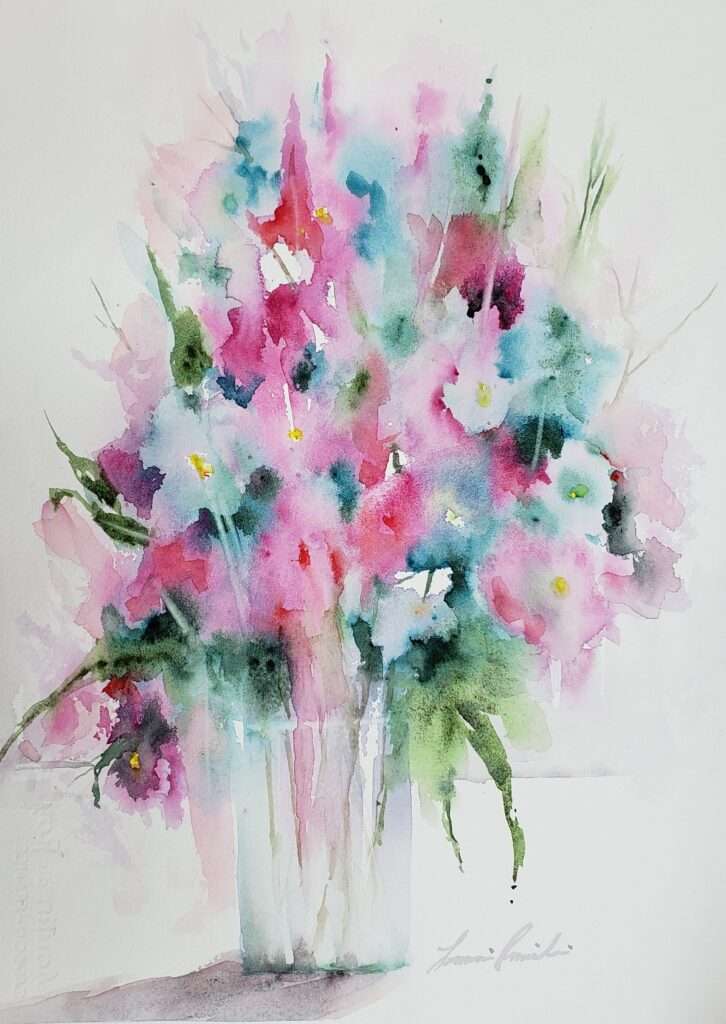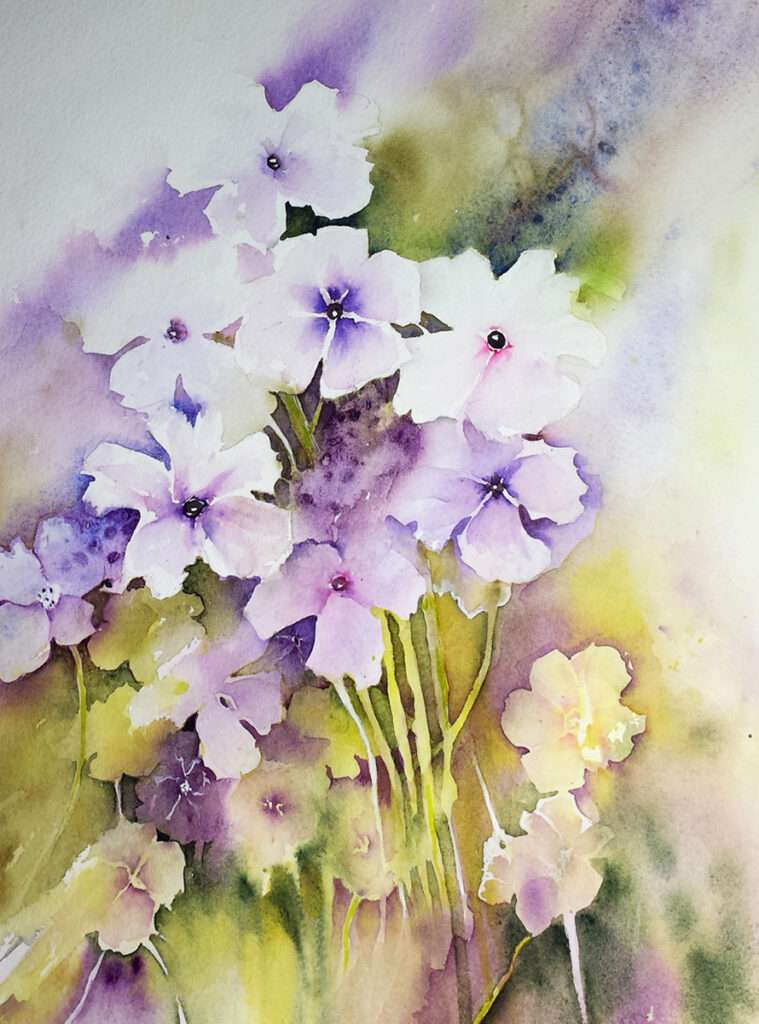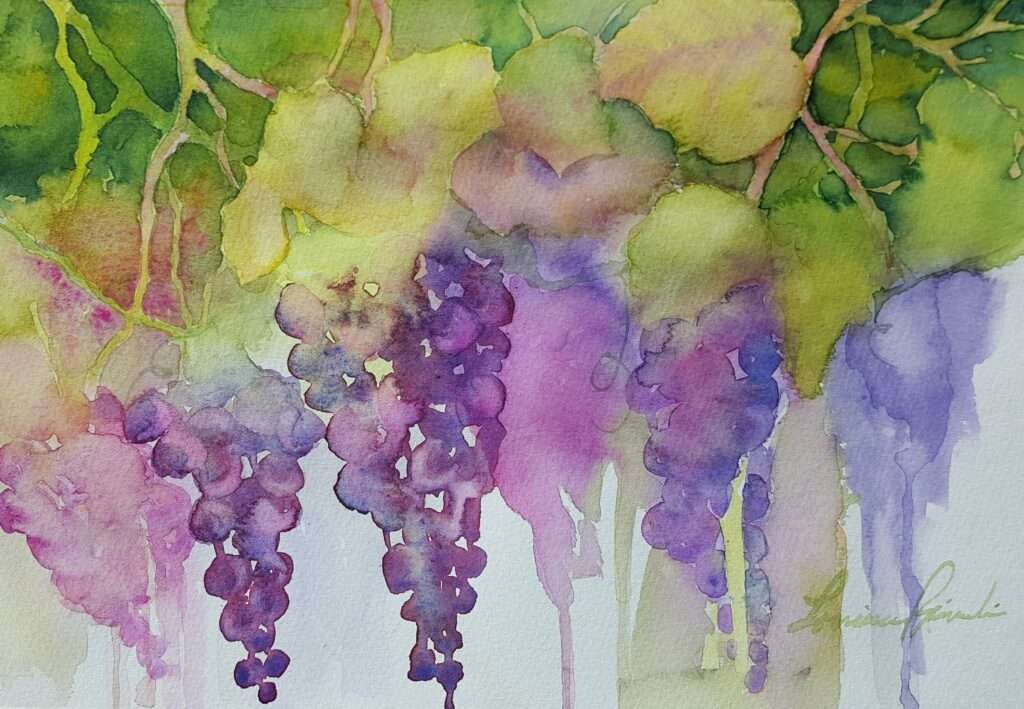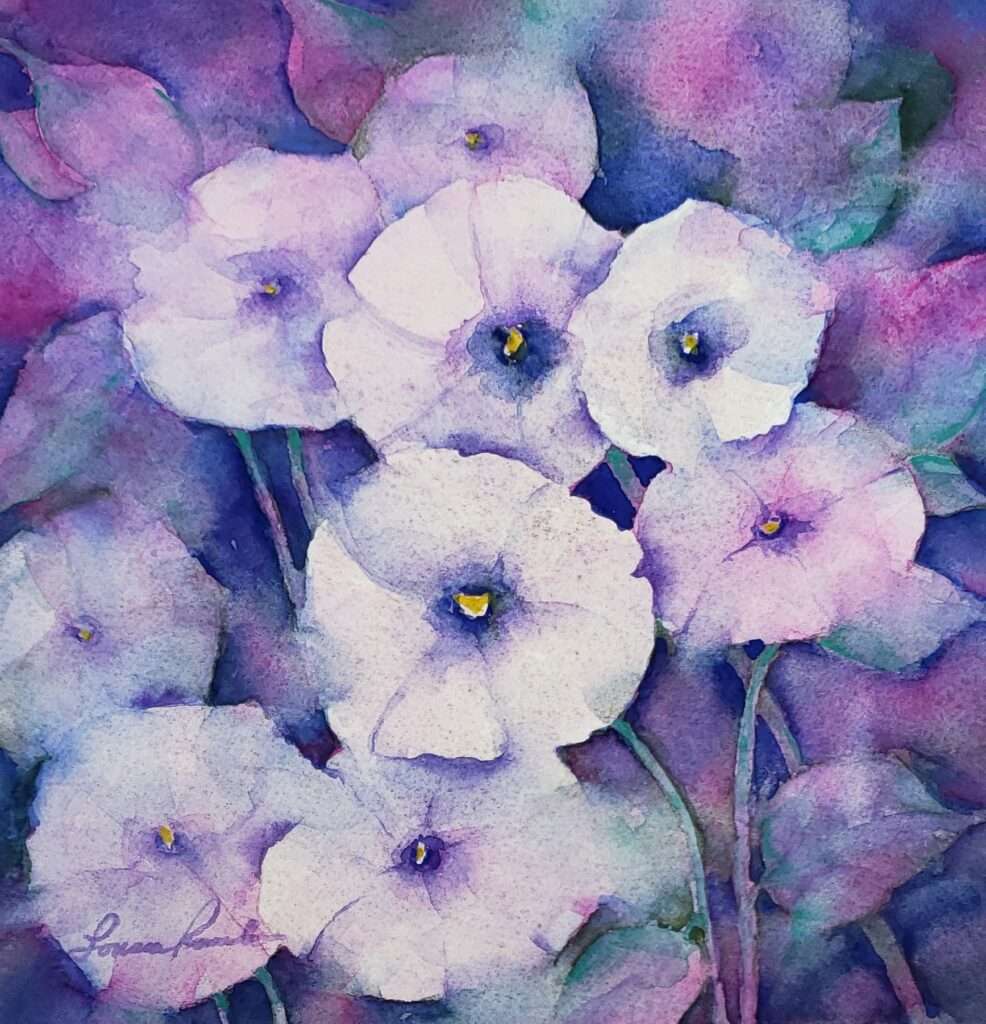 Installation View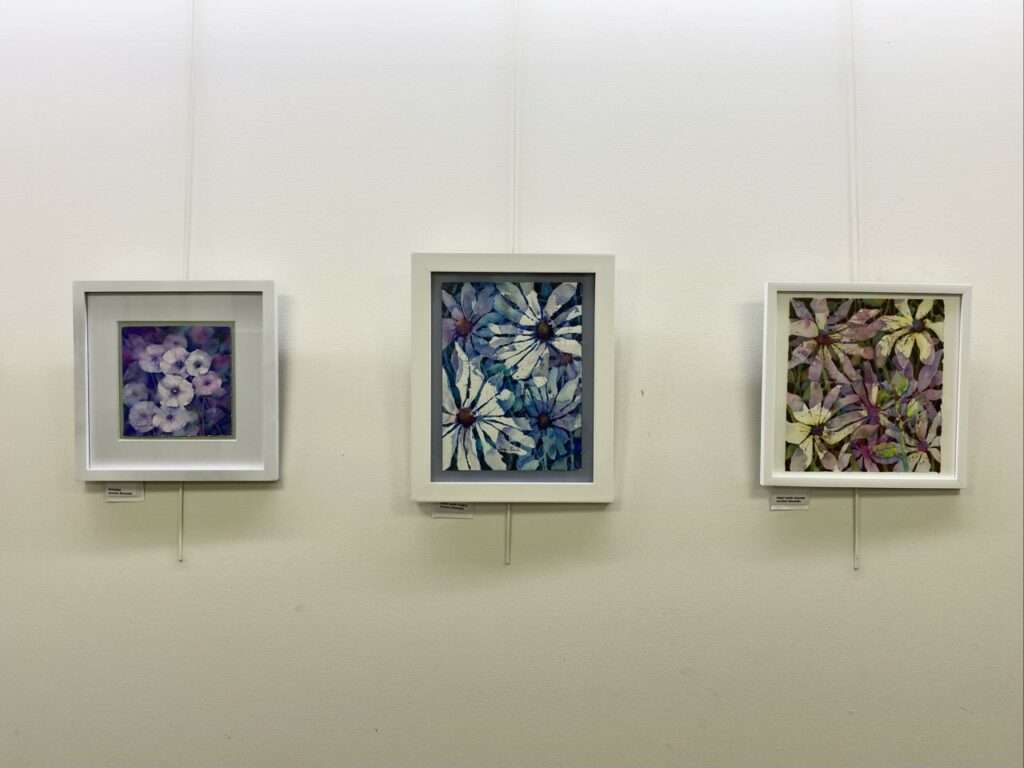 About the Artist
Lorraine Rimmelin is a fine artist from Long Island, NY. Her paintings have been exhibited across Long Island and New York City. Rimmelin is a signature member of the North East Watercolor Society as well as an educator at the Art League of Long Island. To learn more about the artist, visit watercolorartisan.com.
About the Gallery
Claire Davidson Siegel Gallery is an exhibition space in the Patchogue-Medford Library dedicated to exhibiting the artwork of Long Island-based artists and arts organizations. If you are interested in exhibiting your artwork, we invite you to submit an exhibition proposal. To learn more, visit pmlib.org/display-art.
---
Watercolors by Lorraine Rimmelin is on display in the Claire Davidson Siegel Gallery now through June 28, 2023. A Live Paint Demo, where the artist will create a work in progress and discuss her artistic process, will be held on Thursday, May 11, from 6:30 – 7:30 PM. An Artist Reception for the exhibition will be held on Saturday, June 3, from 2:00 – 4:00 PM. All are welcome to attend both events.