Celebrate with the Library!
Hispanic Heritage Month Adventure!
  September 15 – October 15
  for ages    infant – 12yrs
  Friday, September 22 
  6:30pm – 8:00pm  for grades 6-12
Hispanic Heritage Month – Our Diversity Art Exhibit Reception
  Saturday, September 16 
  10:00am – 3:00pm
Hispanic Cultural Heritage Parade

 Sunday, October 8
 12:00pm 
 Sunday, October 15
 2:00pm – 3:30pm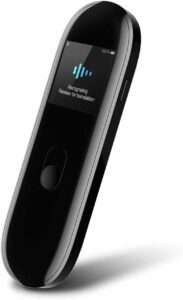 CheetahTALK is an AI powered translation device that

you can check out from the Library to help practice your English/Spanish!
Yum!
Check out some of the amazing Hispanic restaurants Patchogue and Medford have to offer!
Watch, Listen, Read:
Hispanic Heritage
Celebrate through reading!
Find a book for Children, Teens, or Adults, and enjoy!
E-Collections through Livebrary!
Not sure how to access the E-collection with your library card? Contact Adult Services for more information!