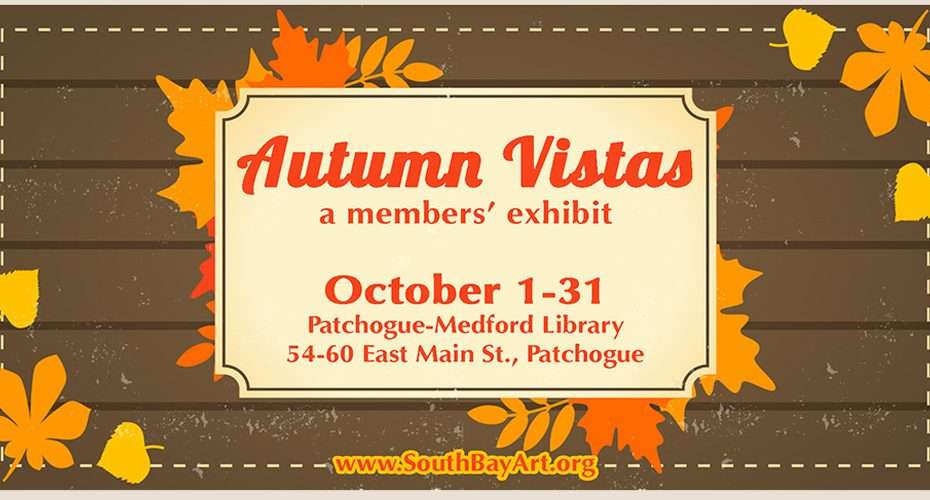 Why wait for the leaves to change colors when you can see some fall-inspired artwork in the library?
On view in the Lower Lobby Gallery is Autumn Vistas, a juried group art show featuring select members of the South Bay Art Association (SBAA). The art on display depict scenes of autumn, captured in a variety of artistic mediums and styles.
The exhibition features artwork from the following artists: Diana Aliberti, Anne T. Baum, Fred Baumbach, Teresa Cromwell, Kystle L. DiNicola, Marion DiNicola, Lorraine M. Fosmire, Amy Fox-Bisagni, Bill Kuchler, Jeff Macholz, Rosanne O'Reilly, Paul Padavano, Jeanne Rogers, Will Ryder, Gisela Skoglund, Pat Sweeney, Joan Tavolott, Sharon way-Howard, Marie Wern, and Mary White.
Read More »

Autumn Scenes from the South Bay Art Association Now on View